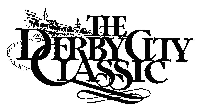 Round five of nine-ball is underway at the Derby City Classic with 76 players left in the tournament.
Notable upsets in round four were Liel Gay over Danny Harriman, Young Hwa Jeong over Evgeny Stalev, Eric Durbin over George San Souci, Dick Lane over Larry Nevel and Gary Collins over Corey Deuel. The loss was Deuel's second and he has been eliminated from the event.
Marquee matchups scheduled for round five include Scott Frost vs Jose Parica, Ralf Souquet vs David Matlock, Shannon Daulton vs Stalev and Buddy Hall vs Ronnie Alcano in a rematch from earlier in the tourney. Hall won that match 7-2.
The next round in the One Pocket Division will get underway at 9:00 PM tonight when Larry Nevel faces Jose Parica. Parica defeated Nevel earlier in the day and is undefeated meaning Nevel will have to win twice to take first in the tourney.