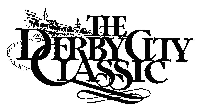 Day three at the 5th Annual Derby City Classic is winding down at the Executive West Hotel in Louisville, KY on Sunday where the bank pool event will be narrowed down to approximately 25 players by the end of the night.
Earlier on Sunday, Nick Varner and Shannon Daulton battled it out on the Accu-Stats table in a clash of two undefeated favorites. Varner came out on top this time by the score of 3-1. Daulton then lost to Tony Chohan from Sacramento while Varner was playing Glen 'Piggy Bank' Rogers in the final round of the night.
Top players still playing on Sunday night looking for a bigger share of the $28,000 total payout in the bank pool event included Scott Frost, Dee Adkins, Alex Pagulayan, Grady Mathews, Gabe Owen, Amar Kang and Paul Potier while top players already eliminated include Buddy Hall, Jose Parica, Rafael Martinez, Jimmy Reid and Corey Deuel. While signed up for all three events, Johnny Archer is a no-show so far in Louisville.
Bank pool is not the only game being played on Sunday as the one pocket division got underway at 1:00 pm with 280 players.
The first mini-event of the week was played on Saturday night as Jim Weast defeated Dee Adkins in the finals of the $1000 added 9-ball mini. One match from the mini that drew attention was the match between reigning Derby City 9-Ball champion Mika Immonen and Korean player Young hwa Jeong. In this match, Immonen lost the lag and did not get another shot as Jeong broke and ran five racks to win the match. There is no mini tournament scheduled for Sunday night.