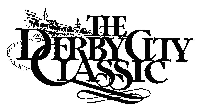 Day five of the Derby City Classic is going strong with the one pocket event in the middle of round three.
Marquee matchups in this round include Rafael Martinez vs Howard Vickery, Grady Mathews vs Bank Pool runner-up Steve McAninch, Tony Chohan vs Paul Potier, Nick Varner vs David Grossman, Dennis Coulter vs Shannon Daulton and Leil Gay vs Charlie Williams.
The third round will end tonight and the fourth round draw will be announced tonight.
Francisco Diaz won the one handed one pocket mini tourney last night and another mini is scheduled for tonight.
The Challenge Match last night between Eric Durbin and Tony Watson went Eric Durbin's way.