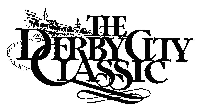 Round three of the One Pocket Division is complete at the Derby City Classic and round four is underway.
Winners in round three included Alex Pagulayan, Dennis Coulter, Charlie Williams, Rafael Martinez, Steve McCaninch, Paul Potier, Nick Varner.
The round four draw is online with some great matches scheduled including John Brumback vs Richie Richeson, Shannon Daulton vs Troy Frank, Steve McCaninch vs Rafael Martinez, Paul Potier vs Tommy Stephenson, Shawn Putnam vs Alex Pagulayan and Nick Varner vs Mika Immonen.