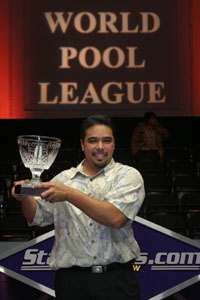 Rodney Morris
The latest batch of answers to users questions for Rodney Morris has now been posted here on AzBilliards.
Rodney's answers are posted here, and you can send your questions to Rodney here.
Rodney is just one of the pros answering questions sent to them by fans. Other pros include Johnny Archer, Ralf Souquet, Gerda Hofstatter, Helena Thornfeldt, Monica Webb and Angel Paglia.