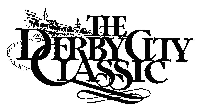 The nine ball division at the Derby City Classic is now down to four players, with all the players having one loss.
In round twelve, the two matches were contrasts in in style but close to the same results. Johnny Archer and Rodney Morris played a relatively quick match that saw Morris jump ahead 2-0 but an unfortunate scratch allowed Archer back to the table where he quickly evened the score at 2-2. Later a scratch by Archer let Rodney take a 4-3 lead. At 4-4, Archer was running out the rack and hooked himself on the seven. After some careful planning, he spun to the rail to contact and pocket the seven. From there he ran out that rack and then broke and ran the next two for the 7-4 win.
In the other match, Ralf Souquet and Max Eberle played a very deliberate and methodical match that saw Eberle with an early 3-1 lead but Souquet fought back to 3-3 and when Max hung a one-ball in the seventh game, Souquet took control and won the next four games for the 7-3 win.
The draw for round thirteen is done and Archer will face Shannon Daulton on the Accu-Stats table while Souquet faces Eberle again in the other match.
After further calculation, the tournament director announced that Shannon Daulton still has a chance to finish in third place for the all-around bonus money. A win in the 9-ball division for Daulton will give him third, while any other winner in the 9-ball division will give third to Danny Harriman.