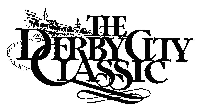 The nine ball division at the Derby City Classic is now down to seven players with two of them undefeated.
In round ten, Ralf Souquet faced off against Jamie Farrell from New Orleans. Farrell has been away from the game and said this was his first major event in over a decade. His game did not show rust though, as he stayed with Souquet early until the score was 3-3. Souquet then took a break and came back to take control of the match. At 5-3 Souquet, a 9-ball on the break was called back due to the 9-ball being racked in the wrong spot by Farrell. Tournament director Scott Smith rules that there was no precedent for a case like this and ordered the game played over. Souquet went ahead to re-break and won both that game and the next for the 7-5 victory.
In the quickest match of the round, 'Rocket' Rodney Morris ended Eric Durbin's tournament run with a 7-1 match score.
Shannon Daulton fought from being down 4-1 to Jose Parica and knotted the score at 6-6 right before slamming home a 9-ball break to win the match 7-6. Parica used his buy-back to get back into the event.
In the last match of the round, Shawn Putnam avenged his loss to Johnny Archer last round and scored the 7-4 win. At 5-4, Putnam was given a warning for not driving enough balls past the side pocket. He went on to run that rack. Break the balls harder in the next rack and run that one out for the win. Archer bought back in to the event.
With seven players left, the redraw took place and Archer drew the bye to automatically move into round 12. Matches in round eleven will be Jose Parica vs undefeated Max Eberle, Rodney Morris vs Shawn Putnam and undefeated Ralf Souquet vs Shannon Daulton.