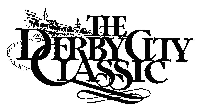 Round eleven is complete in the Derby City Classic Nine-ball division and the field has been thinned to five players with one still holding a buy-back option.
All the matches in round eleven were fairly lopsided with Shannon Daulton beating Ralf Souquet 7-2, undefeated Max Eberle defeating Jose Parica 7-3 and Rodney Morris eliminating Shawn Putnam 7-1.
With Parica's elimination from the event, Larry Nevel wins first place in the all around bonus money and Parica settled for second. Shawn Putnam finished in third. Nevel collects $6000 for the first with Parica taking $3000 and Putnam $1000.
With five players left in the event, the redraw for round twelve took place and Shannon Daulton got the bye. Ralf Souquet will face Max Eberle and Johnny Archer will face Rodney Morris. Both matches will take place after the dinner break at 7:00 pm.