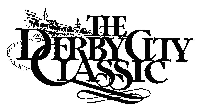 The nine-ball division at the Derby City Classic is down to nine players with four undefeated players.
In the last round, Jose Parica scored a 7-6 win over Rodney Morris on the Accu-Stats table. Morris led 3-0 and 4-1 but Parica came back to tie the score at 5-5 and 6-6 before scoring the win. We incorrectly reported Rodney as not having a buy-back earlier.
Other matches saw Shannon Daulton defeated Billy Bailey 7-4, Max Eberle defeated Joey Korsiak 7-4, Johnny Archer defeated Shawn Putnam 7-2, Ralf Souquet defeated David Grossman 7-1 and Eric Durbin defeated Alex Pagulayan 7-5.
With nine players left, the redraw took place and Max Eberle was the lucky player who drew the bye. The matches for the round will be Daulton vs Parica, Durbin vs Morris, Souquet vs Jamie Farrel and Archer vs Putnam in a rematch from last round.