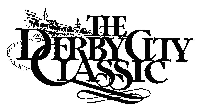 Day seven of the Derby City Classic will get started on Thursday morning with 20 players left in the one pocket division and one round complete in the 9-ball division.
The one pocket division finished round 7 on Wednesday where some of the notable matches were Wade Crane defeating Danny Harriman for the second straight time, Larry Nevel over Rafael Martinez and Joseph Trevino (aka Jo-Ka Nim) over Corey Deuel.
Round eight will feature such notable matchups as Wade Crane vs Corey Deuel, Scott Frost vs Alex Pagulayan and Shawn Putnam vs Cliff Joyner.
The nine-ball division draw that was posted saw some changes to allow for the one-pocket division so some players that had matches announced ended up with byes in round one. This led to no real major upsets in round one.
Interesting matches in round two include Tony Watson vs Kim Ga Young (one of the few female players in the event), Rafael Martinez vs Dee Adkins, Jose Parica vs Nicole Mancini and Marcus Chamat vs George San Souci.